Tuesday 11am-2pm
friday 10am-1pm
all about the reading communitY
1386 am/Mw on your radio - on the web at blast1386.com - on your mobile via tunein app

Eddie Winship and Community Matters Reading

Over the past several years, Eddie Winship has interviewed representatives from more than 300 groups and organisations in the Reading Community during his radio programme, COMMUNITY MATTERS.

Groups have used Community Matters to tell the wider community about their activities, to appeal for volunteers, to ask for help with funding and to link with other groups.
Community Matters is broadcasting on 1386am within the campus of Reading College as well as streaming on blast1386.com.

Eddie looks forward to seeing, and talking with, old and new friends in the Reading Community. You can contact him on 07790543387 or cm@blast1386.com

You can also send posters and information on events, for reading out during the programme.
Monthly Community Matters Guest Spots

ABC2Read
Action for Children/Byte Night
Adventure Dolphin
AgeUK Reading
Alternative Queen of Reading
Anger Management
Arcade
Arthritis Matters
Aspire2
Autistica
Berks Disabled People Against Cuts
Berkshire Community Foundation
Berkshire County Blind Society
Berkshire Humanists
Bruce Trust
CAMRA
CAN
Cat Rescue
Caversham Children's Fund
Child Bereavement UK
Cianna's Smile
Citizens Advice Bureau
Citylife Community Projects
Coffee'n' Crafts
College Chaplain
College Principal
Community Drugs Action
Community Savings & Loans
Connect Reading
Cranstoun
Creating Better Futures
Crossroads Care
Culturemix Arts
Culturemixarts
Dingley Family Therapy Centre
Education Business Partnership
Emma Press
Enrych
Ex-BBC Staff Member
Forgotten British Gurkha
Fracking


Friends of Caversham Court GardensGeoffrey Field Junior School
Get Involved Reading
Get Reading – Community Editor
Get Reading Fit
Graft
Guide Dogs for the Blind
Headway Thames Valley
Heal yourself
Help for Heroes
Indian Arts Centre
Jelly
Julia Titus -Singer/songwriter
Kennet & Avon Canal Trust
Manager – Broad Street Mall
Mandolinquents
MAP Partnership
Me2 Club
MERL
Mustard Tree Foundation
Neighbourhood Associations
New Directions
NHS Health Trainer
NLLC
PACT
Pay Day Loans
Pesky Critters - Rodent Exterminator
Progress Theatre
RAHAB
Rape Crisis Centre
Reading Area Charities Together
Reading Assoc for the Blind
Reading Beekeepers Association
Reading Buses
Reading Business/Arts Club
Reading Conservation Volunteers
Reading Duesseldorf Assoc
Reading Family Aid
Reading Fringe Festival
Reading Frontline


Reading Healthwatch
Reading Mayor
Reading Mencap
Reading Neighbourhood Network
Reading Phoenix Choir
Reading Refugee Support Group
Reading Rescue
Reading Scottish Pipe Band
Reading Town Meal
Reading Voluntary Action
Reading Volunteer Centre
Reading Your Way
Renewal Centre
RISC
Rob Wilson MP
Rosie's Rainbow
SITE
South Berks Concert Band
South Street Arts Centre
SOVA
Spotlight on Diversity
St Mungo's Trust
Starting Point Reading
Stepping Stones
Sue Ryder
SupportU
Talking Therapies
Thames Valley Positive Support
Thames Valley Resources Network
Town Centre Manager - Henley
The Magic Chef
The Warehouse
The Yellow Suitcase Project
Thrive
TV Police Volunteers
TV Positive Support
UTC Reading
Utulivu
Vaping
Wokingham Waterside Centre
WREN
Zooloo Productions
Powered by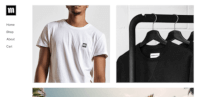 Create your own unique website with customizable templates.